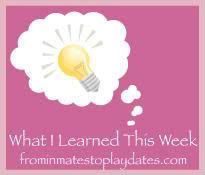 This weekend I had the pleasure to go yard sale-ing in the rain.  When I woke up on Saturday morning and saw the cool temperature and the pouring rain, I was very tempted to fore-go it.  Very tempted.  But I was on a mission to buy some Bibles, and our church youth group was having a sale to raise money for camp, so I forced myself to crawl out of bed.
Besides the rain, another factor was working against this yard sale – it was Derby day.  The Kentucky Derby may not matter in most towns, but in Kentucky, and near Churchill Downs, this is a huge deal.  As a church member I was sad to see the youth not having a great day, but as a buyer – wow.  This worked out very well for me.  Lesson learned – no matter how much I want to stay in bed, don't.
On a lousy day, all the other buyers want to stay at home too.  If you brave the elements, you are rewarded with more selection and less competition!
From now on, I will definitely look for sales held on holidays and other 'bad' dates, and I will never cancel my plans because of the rain.
If you'd like to share what you learned this week, or read lessons from others, please visit From Inmates to Playdates.
Would you like to indulge your love of shopping, and put it to work for you?  Check out Here Comes The Stork- your guide to selling online!