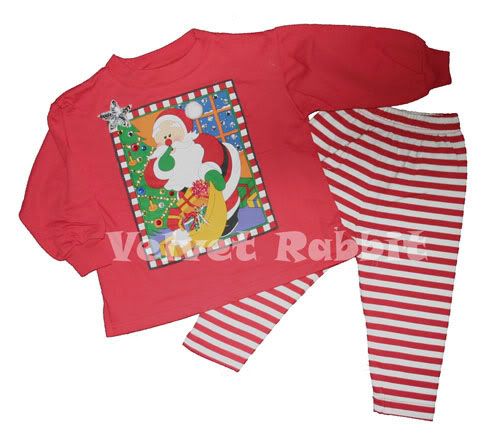 Earlier this week I mentioned that it's not too late to get Halloween costumes sold. Well, today I wanted to say it's not too early to get holiday items listed! Many people are already shopping for special holiday outfits….especially if they want to get pictures taken early for holiday cards.
Today's listing of the day comes from The Velvet Rabbit Boutique.  I like the description, you really fit it in with the "theme" of the outfit. And it was a nice touch to add in the size chart for that clothing brand, that will definitely give your buyer confidence that they are selecting the right size.
I don't have a lot else to say….I think your listing is excellent with great pictures, clear terms and all the "important stuff" mentioned. Great listing, best of luck with it!